CD's ARE OFFICIALLY GONE!
By Bill on 2017-04-05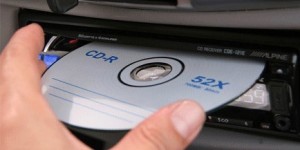 Good morning everyone & thanks for taking the time to read this new thread. The CD player has shown remarkable staying power in our daily lives & now many of us no longer use them. So is the beginning of the end of CD's? As of January 2017 18 car models no longer come with CD players.  We now Bluetooth stream, aux input & soon that will disappear as the new iPhone no longer has an aux output, USB connection is the new wave, but for how long? If your ready to remove your CD player & enter the future of Handsfree calling, streaming & a better sound experience in your vehicle stop in & ask one of our trained sales people regarding the new wave of streaming audio in your vehicle. We have Kenwood, Alpine, Sony & many other great brands that will work in your vehicle. We have a great 90 days NO INTEREST FINANCING OPTION w/ NO CREEDIT NEEDED available with same day installation.